For sometime now it has been a great interest of mine to be selling my own crafts (specially at Etsy.com and craft fairs). At first I was rather hesitant and slow to begin the actual process, feeling rather unqualified to make sewing in to a business, but now it has been such fun to spend a good part of the day sewing! Also, if anyone has any suggestions on where to find good crochet yarn and vintage/vintage style fabric, please share!

My first completed project are these cotton fabric napkins in an adorable owl pattern - to fun!
Now that fall is here I have also enjoyed doing some of the fall-type things: romps in the leaves, apple cider, buttoning up the garden, and a party in a friend's barn loft! I also learned that when you're pulling out the sweaters for yourself, you can't forget you're mug...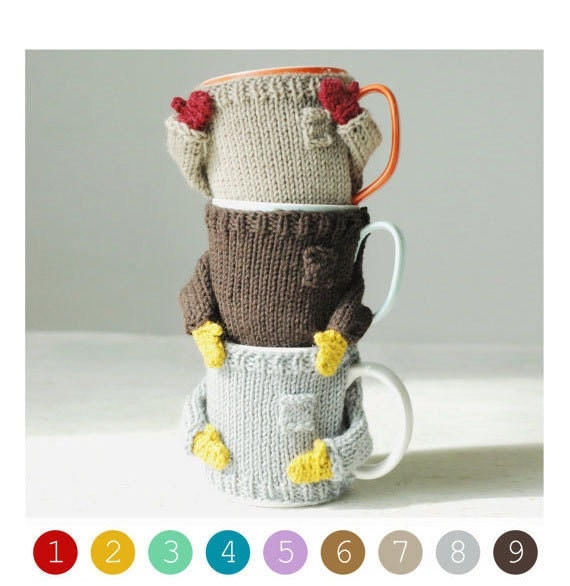 Isn't this to sweet!? Coffee needs a hug sometimes too!  You can buy these dear little things at
Mug Sweater Shop.
Have a blessed Autum!
~Amber Nicole~